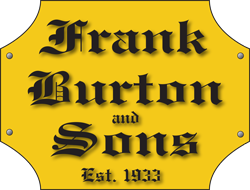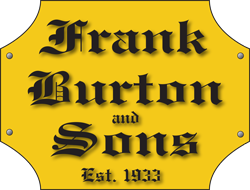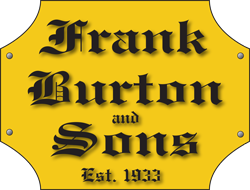 SPECIAL ANNOUNCEMENT:  To our valued customers,
We continue to closely monitor the evolving situation and are using the CDC, state, and local authorities to guide us in making decisions that are in the best interest for our customers and employees. We are implementing the suggested guidelines to minimize the risk of spread, including social distancing.
Governor Murphy ordered all non-essential businesses to close as of Saturday, March 21, 2020 9:00 pm. Thankfully, as a "Hardware and Home Improvement" business, Frank Burton & Sons falls under essential businesses which will be allowed to remain open. We will be implementing safety procedures as listed below.
•

Our normal business hours remain the same, and our counters are open Mon – Fri: 8-5, Sat: 8-3.
•

We are cleaning doorknobs and counters throughout the day for the safety of our employees and customers.
•

For in-house charge accounts, we will be asking for a first initial and last name for signatures. If an authentic signatures is required, disposable pens will be provided.
•

We are asking customers who are symptomatic in any way to refrain from coming into the store.
As always, it is our privilege to serve you and we thank you for your loyalty, patience, and understanding during this difficult time.
Thank you and everyone PLEASE stay safe!
Frank Burton & Sons
Custom Kitchens
Welcome to Frank Burton & Sons; Home of Custom Kitchens & Bathrooms by Skilled Craftsmen.
Custom Baths
We have a large stock of custom showers, tubs, and toilets, along with many quality fixtures and accessories.
Retail Plumbing Parts
We carry a full line of plumbing parts.  Pipes, valves, faucets and much more!
Hardware Supplies
We also carry a full line of hardware; screws to glues too.  Why not shop local?
Frank Burton & Sons
Fine Kitchens & Bathrooms by Skilled Craftsmen
333 Broad Street West  •  Bridgeton, NJ 08302
(856) 455-1202
Visit Our Showroom Today
Business Hours: Monday-Friday: 8 am-5 pm
Saturday: 8 am-3 pm  Closed Sunday
Signup to receive our monthly email blast filled with Special Offers, Practical Tips and More!