is investment grade furniture providing a lifetime of service and a value enhancement for your home. They are engineered and built to stand the test of time and for the enjoyment of many future generations.
Crafts each cabinet from the finest premium, furniture-grade woods in your choice of cherry, oak, pine and maple. Based in the Pennsylvania Dutch Country, their old-world craftsmanship, care, precision and attention to detail are the hallmarks of their 30 year tradition.
has been creating high quality cabinets and cabinet accessories for over 20 years. They focus on creating high-end products with a definite style that can only come from Bertch. Please take a moment to see what Bertch can create for you.
Since its introduction in 2011, WOLF Classic Cabinets has become one of America's most popular cabinet lines, recently named to the Top Ten List of preferred stock brands by readers of Kitchen & Bath Business magazine. Handcrafted in America's heartland, solid wood components,
Click here to learn more
including doors and face frames, are locally fabricated from domestic hardwoods, creating dozens of additional jobs in nearby Midwestern communities. A state-of-the-art finishing system produces a consistently beautiful and long-lasting appearance. The result is an affordable, high quality cabinets with the features typically found in much more expensive cabinetry, including maple doors and drawer fronts, dovetail drawer constructions, and an industry-leading Five-Year Limited Warranty. WOLF Classic Cabinets includes four styles: Hudson, a timeless mitered pillow design; Dartmouth, a contemporary Shaker design; Saginaw, a transitional style; and York, a clean style in a classic painted white.
Wolf's Facebook
The outstanding flushing system from TOTO was designed for high-use commercial applications such as hotels and motels. Providing a quiet, extra powerful flush, toilets featuring the G-Max system are considered equal to pressure assist systems in performance, without the drawbacks commonly associated with these toilets, such as noise, high cost, and frequent repairs.
At MAAX, we build the benefits right in.  Before the MAAX name goes on any bathtub, shower or tub shower, MAAX technology, quality and craftsmanship gets built right in. That means using only superior quality materials and installing advanced MAAX massage systems
What makes Neptune's approach unique is truly their commitment to offering baths, showers and accessories that first and foremost enhance the sensuality and pleasure of the overall bathing experience, while still fulfilling their hygienic purpose.
Fairmont Design offers a unique line of fine bathroom furniture. Their vanities are designed for those who appreciate and value un-compromised craftsmanship, focusing on quality and style. Each piece is hand carved and/or hand fitted by skilled craftsman. Fairmont Design is dedicated to providing you with heirloom quality vanities, which will compliment any bathroom.
Moen's distinctive collections of kitchen and bath faucets, bar faucets, kitchen sinks and accessories are designed with style and function in mind. You'll even find options for remarkable showering luxury with our new vertical spa. Of course, each and every piece is backed by some of the most innovative faucet technologies available anywhere.
GROHE is recognized as one of the leading faucet brands used in custom homes and upscale remodeling projects. We stock a wide variety of GROHE faucets, Tub Valves and Showerheads to fit your needs.
For more than 70 years BLANCO has been a world leader in quality and innovation. Their complete line of products includes a wide selection of functional sinks, hard working accessories, pull-out spray faucets and the popular waste chute recycling center . . . all designed to save time and effort . . . beautifully.
For over 80 years Elkay has created high quality, innovative sinks that consumers count on to deliver unprecedented levels of style and function. They offer the most extensive product line available, so regardless of your dream, design or demands, They have just the sink for you.
Meticulously crafted to fit any application, Basco's enclosures incorporate superior features for outstanding performance year after year. Basco offers a spectacular selection of glass and frame options to complement today's diverse bath decors. It's this commitment to excellence that allows them to back their products with a lifetime warranty. So if you're looking for the finest enclosures with unprecedented value, choose Basco. And shower yourself in elegance.
Fleurco manufactures glass shower doors, enclosures, and bathtub doors, serving retail customers worldwide. They offer three exclusive lines: Platinum Shower Doors, Banyo Shower Doors, and our Fleurco Shower Doors. See for yourself why Fleurco distinguishes itself in shower door design and technology and is simply superior in quality and craftsmanship!
A bathroom featuring a total shower environment from Roda is todayís ultimate in design, distinction, and elegance. From the exceptional beauty and brilliance of our precision cut glass, to the smooth, artistic refinement of our custom hardware; Celesta Luxury Glass Enclosures by Basco readily and exquisitely indulge any and every desire. Transform even the most fantastic dream into a spectacular reality.
The interior door is a gateway to every part of your home. Timbergate interior doors by Bertch, will make entering each room an experience all its own. Created using state-of-the-art equipment, and built by longtime cabinet makers, Timbergate interior doors are built to outlast the homes they are put in.
With a diverse portfolio of brands and products that share a singular level of quality craftsmanship, Kohler Co. has long been recognized as a leader in bath and kitchen design.
Since 1932, Broan has been protecting your family and home by designing premium quality air filtration, ventilation, and household convenience products. Surround yourself with the comfort of Broan.
At Sterling, we're always finding ways to make your life just a little bit easier. Our durable, reliable, functional products are easy to install. The time saved from installing our bathtubs, showers, faucets, toilets, shower doors and sinks translates into money saved for you.
Top Knobs USA  Quality Craftsmanship, Unique Designs, Great Looks! Top Knob's craftsmen manufacture their knobs and pulls using a blend of traditional craftsmanship and advanced production methods. Their attention to detail ensures that their products look and feel individually made rather than mass-produced.
www.facebook.com/TopKnobs
Families today are not only looking for beautiful pieces for their home, they also want products that last. Cambria surfaces are durable, stronger than granite, and nonporous ó making it as safe as stainless steel for food preparation. Discover why more and more homeowners are choosing the only countertop surface that combines the natural beauty of quartz stone with all the functionality you need in your home.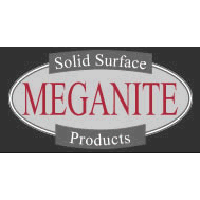 MEGANITE is a high performance acrylic solid surface used as countertops, backsplashes, window sills, sinks, shower walls, and transaction tops. MEGANITE is the right choice for enduring beauty. A wide offering of integral color and texture options provides design freedom in your interior environments. Aesthetic consistency is provided across surfaces connected with seamless appearance, without caulk or visual interruption.
Jacuzzi is a company on the cutting edge of water innovation. As the world's first and largest whirlpool manufacturer, they offer you an exciting array of bathing products. From traditional whirlpool baths to state-of-the-art shower systems, their legendary brand-name products will enhance your lifestyle while adding value to your home.
We all have our own ideas of what comfort is. Utilizing an array of styles and modular components which appeal to the dreamer and the realist in all of us, Legacy cabinetry helps us define our sense of space.
Product Directory  •  Frank Burton and Sons