Frank Burton and Sons • Sells Power Cords
We have a large selection of Power Cords available in our store at very competitive prices.
Stop by to check out our Power Cords as well as our other Electrical Supplies and Tools.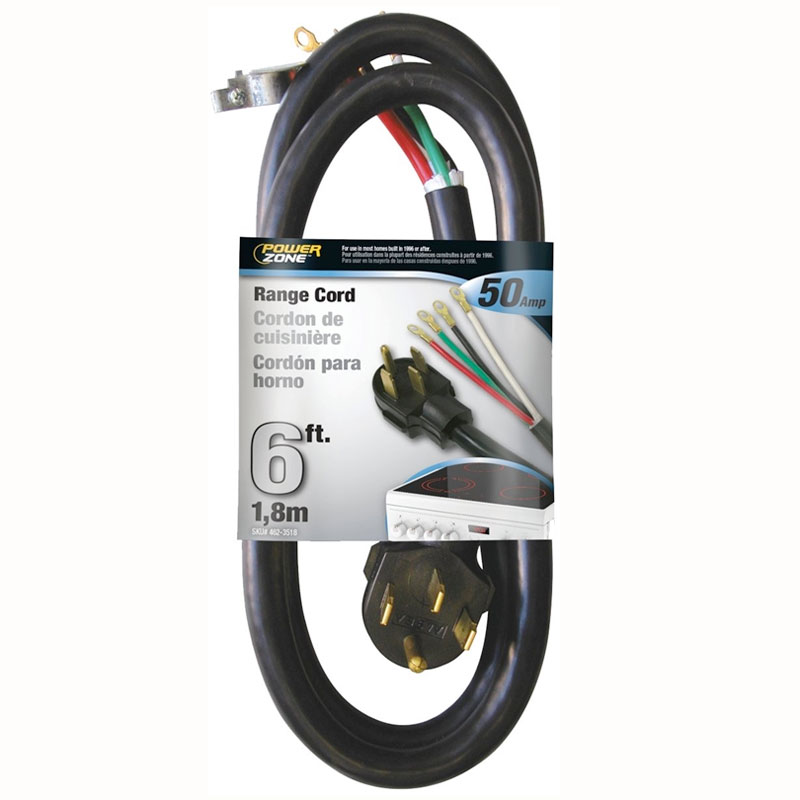 Power Supply Range Cord
PowerZone ORR628206,

6, 8 AWG, Black Jacket, 6 ft L
Product Overview
Power supply replacement cord with strain relief. 4 wire, two 6/2 and two 8/2. Includes instructions for replacing worn or damaged cords. 6/2 and 8/1 SRDT, 50 A/250 V. UL, cULus Listed. Sleeved.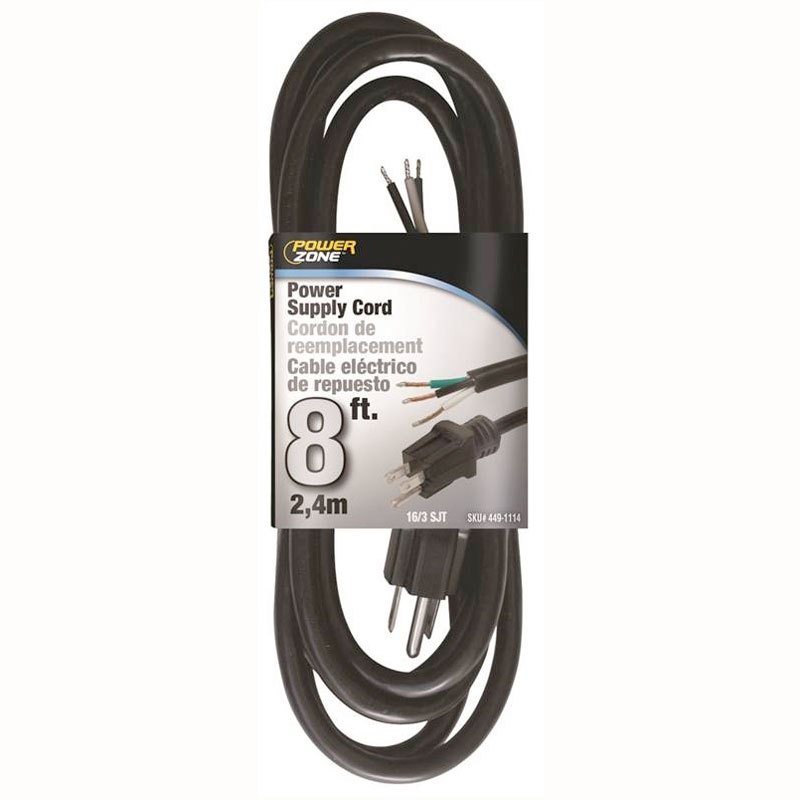 Power Cord
PowerZone OR010608,

8 ft L, 13 A
Product Overview
Designed for use on appliances and power tools that use up to 13 A/125 V/1625 W. Includes instructions on replacing worn or broken cords. 16/3 SJTW. UL, cULus Listed.
Product Details
Suitable for:  Power Tools Dish Washers Trash Compactors
Temperature Rating:  60 deg C
Be Loyal – Buy Local!  •  Power Cords

Frank Burton and Sons