Accessible Bathroom Solutions for Senior Independence
At Frank Burton & Sons, we believe everyone deserves to enjoy the comfort and convenience of their own home, regardless of age or mobility challenges. We want to help empower elderly individuals to maintain their independence and dignity as they age gracefully. In this blog post, we will explore the importance of accessible showers, toilets, and sinks for elderly parents and discuss the solutions we offer at Frank Burton & Sons to transform their bathrooms into safe and comfortable spaces.
Discover Your Solution at Frank Burton & Sons
As you start your journey to create an accessible bathroom for your elderly loved ones, Frank Burton & Sons is here to guide you every step of the way. Our extensive range of products, including accessible showers, toilets, and sinks, is designed with the specific needs of seniors in mind.
One of the most critical renovations to consider is a taller, ADA compliant, toilet with a grab bar rail next to it.  The taller toilet is safer for seniors, making falls less likely, and are easier for them to get up from. The grab bar rail helps provide more stability as well.
Tubs can represent a tripping hazard or even an impossibility for some seniors to get in. Removing the traditional tub and replacing it with a walk-in shower with a seat offers seniors a big safety upgrade. Installing grab rails adds even more safety stepping in and out of the shower.

Professional Bath Designer and Showroom
At Frank Burton & Sons, we want to ensure that you have the support and resources you need. We are proud to have a professional bath designer on staff who can work with you to create a bathroom that perfectly suits your requirements and preferences. He can provide expert advice and recommendations to make your bathroom not only functional but also aesthetically pleasing.
In addition to our professional design services, we invite you to visit our beautiful showroom, where you can explore a wide range of bathroom solutions. Our showroom offers a firsthand look at the quality and craftsmanship of our products, allowing you to make informed decisions about your project.
Professional Installations or DIY Options
One of the unique advantages of choosing Frank Burton & Sons is the flexibility we offer. Whether you're looking for a professional installation from Frank Burton & Sons' skilled team or you're a capable DIY'er ready to tackle the project yourself, we have you covered.
For those who prefer a hassle-free experience, our team of skilled professionals from Frank Burton & Sons can provide expert installations. They will ensure that every fixture is placed correctly and securely, giving you peace of mind that your loved ones will have a safe and functional bathroom.
We're Here For You

At Frank Burton & Sons, we understand that every home and every elderly individual's needs are unique. That's why we offer a wide range of accessible bathroom products and fixtures alongside the choice of professional installations by Frank Burton & Sons' experts or a DIY approach.
Give your elderly loved ones the gift of independence and peace of mind with our accessible bathroom solutions. Contact us today to learn more about Frank Burton & Sons' products, utilize the expertise of our professional bath designer, and explore our beautiful showroom filled with bathroom solutions. Start your journey towards a more accessible future by stopping in the store or contacting us for a consultation.
Frank Burton and Sons serving the community with quality products and services since 1933.
---
Stop by the store to see all our products and hardware.
We also have a large selection of bath accessories, plumbing tools, fittings, paint and much more.
Sign up for our email newsletter Burton's Blasts (SEE BELOW) for more products and tips.  Thanks!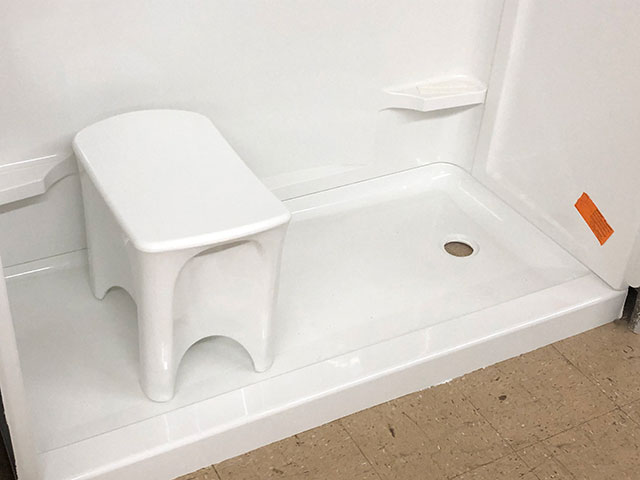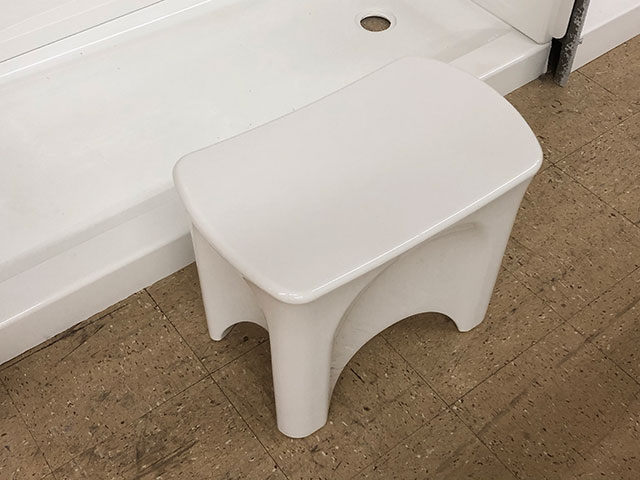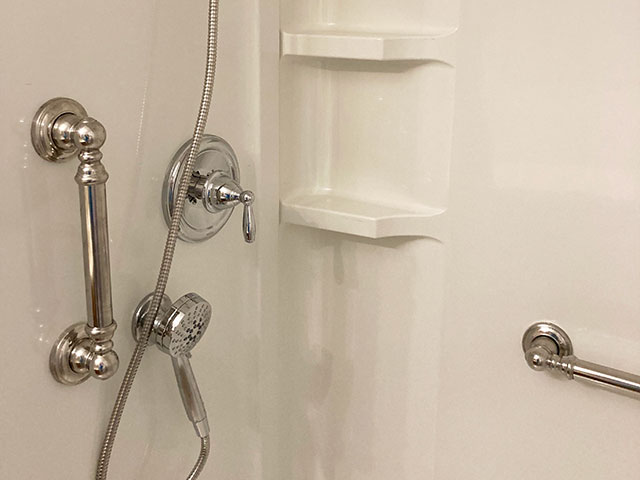 Please stop by our beautiful showroom to see all of our products and learn about all our services available.  Products include bath vanities, kitchen cabinets, MOEN Faucets, and much more in stock.  You can also speak with one of our friendly, knowledgeable staff about your current or future project.  Or, just come by for some great gift ideas or to pick up some hardware, paint, plumbing supplies, tools, and more!
Thanks and we look forward to seeing you soon!
Don't forget to sign up for Burton's Blasts newsletter!

Accessible Bathroom Solutions for Senior Independence
Frank Burton and Sons
Frank Burton & Sons is located at 333 West Broad Street, Bridgeton, NJ 08302
Our phone number is 856-455-1202