Burton's has Drill Bits
Frank Burton's carries a large selection of drill bits.  If you have a project and need a specific drill bit size or type, stop by Frank Burton's and check out our selection.
PRODUCT FEATURES
Titanium Nitride (TiN) coating resists heat and friction, providing up to 6X longer life than standard high-speed steel bits
Heavy-duty web design provides extreme rigidity when drilling in metal applications
Shorter cutting lips reduce torque for drilling in high tensile strength materials
135 deg split point reduces feed pressure for easier penetration without work hardening and tip point ensures a true start and eliminates bit walking
PRODUCT DETAILS
IRWIN 63916 Jobber Drill Bit, 1/4 in Dia, 4 in OAL, Spiral Flute, 2-Flute, 1/4 in Dia Shank, Straight Shank
Titanium nitride coating reduces friction and last longer, cutting edge stays sharper longer. Used in repetitive metal drilling with portable drills or stationary drill press. Jobber length.
MANY SIZES AVAILABLE!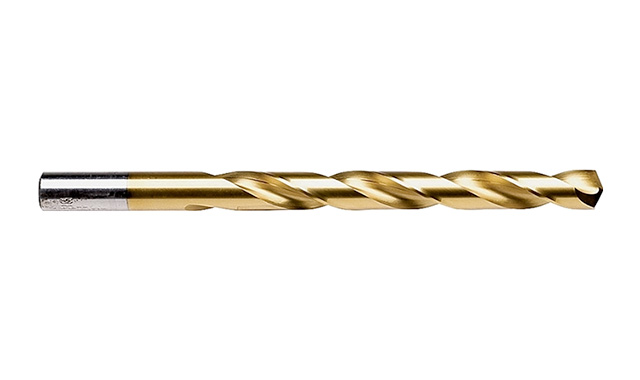 We have extended the sign-up time to win the KNIPEX Pliers!
Sign up for our email newsletter "Burton's Blasts" (SEE BELOW)
Receive product information, learn about special deals, and get chances to win prizes.
The email newsletter will only go out about once a month, so we won't SPAM your inbox.  Thanks!

If you have already signed up previously, you're still in the drawing for the pliers and don't need to sign up again.
Please stop by our beautiful showroom to see all of our products and learn about our many services.  Products include bath vanities, kitchen cabinets, MOEN Faucets, and much more in stock.  You can also speak with one of our friendly, knowledgeable staff about your current or future project.  Or, just come by for some great gift ideas or to pick up some hardware, paint, plumbing supplies, tools, and more!
Don't forget to sign up for Burton's Blasts newsletter!

Burton's has Drill Bits
Frank Burton and Sons
Frank Burton & Sons is located at 333 West Broad Street, Bridgeton, NJ 08302
Our phone number is 856-455-1202