EasyHeat Pipe Heating Cable

Frank Burton and Sons have tools and items to help you deal with cold Winter weather.  If you have pipes in areas that might have the potential to freeze maybe using a pipe heating cable is a solution to keep the pipes from freezing and breaking.

EasyHeat™ AHB automatic electric water pipe heating cable is a pre-assembled and ready to install, cable that prevents metal and plastic pipes from freezing. These units are activated and de-activated by an integral energy saving thermostat.
Temperature – controlled cable runs straight along pipe and valves, held in place by application tape and plugs into grounded electrical outlet. Keeps water flowing to -40. Pipe requires 1/2″ non-flammable insulation such as fiberglass. For plastic pipe, its recommended wrapping pipe with aluminum foil before cable installation. The traditional resistance cable produces a fixed amount of heat based on the electrical line feed. It comes with a built-in thermostat that switches the flow of electricity on and off based on temperature. 120 volts. 7 watts per foot. CSA listed.
Stop by the store to see all the winter tools from shovels, ice scrapers, snow melt and pipe heating cables.  We also have a large selection of tools, paint, hardware and much more.

Sign up for our email newsletter Burton's Blasts (SEE BELOW) for more special deals.  Thanks!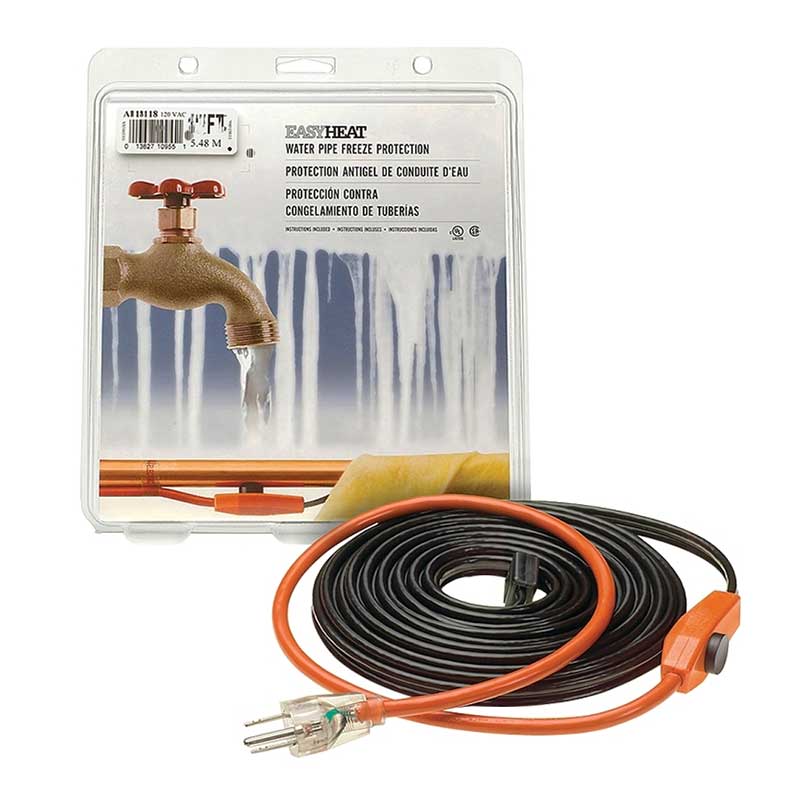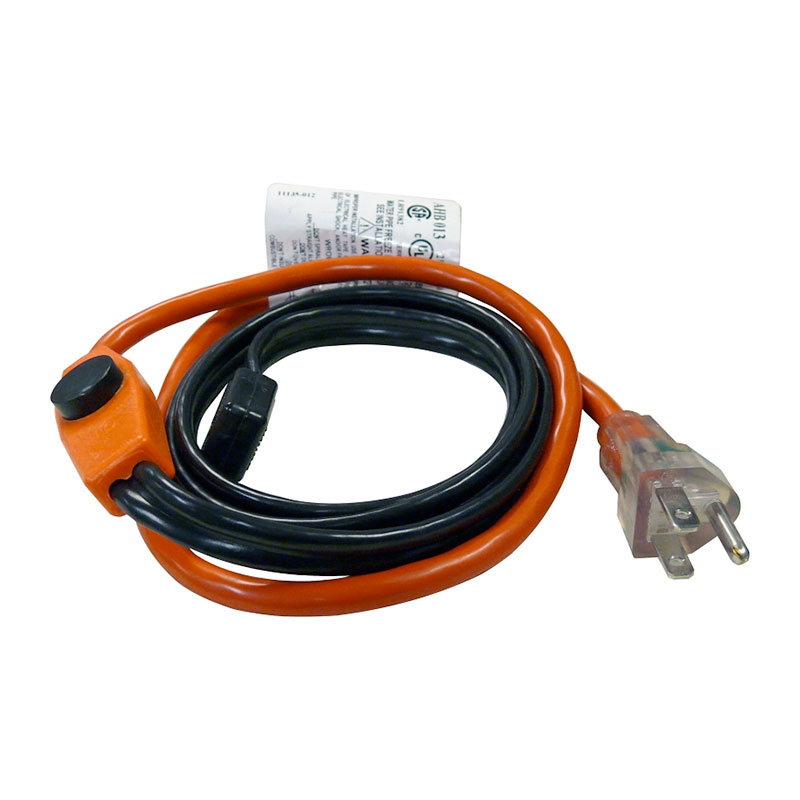 Please stop by our beautiful showroom to see all of our products and learn about all our services available.  Products include bath vanities, kitchen cabinets, MOEN Faucets, and much more in stock.  You can also speak with one of our friendly, knowledgeable staff about your current or future project.  Or, just come by for some great gift ideas or to pick up some hardware, paint, plumbing supplies, tools, and more!
Thanks and we look forward to seeing you soon!
Don't forget to sign up for Burton's Blasts newsletter!

EasyHeat Pipe Heating Cable
Frank Burton and Sons
Frank Burton & Sons is located at 333 West Broad Street, Bridgeton, NJ 08302
Our phone number is 856-455-1202