Fast Orange Hand Cleaner
The #1 selling, biodegradable, waterless, petroleum solvent-free hand cleaner that contains no harsh chemicals, petroleum solvents or ammonia that can sting cuts or abrasions. Pure, fresh-smelling natural citrus power does the cleaning. Fortified with aloe, lanolin, glycerin and other skin conditioners to soothe raw, rough hands. fine pumice or smooth formula gently deep cleans the toughest dirt. Works great on laundry stains (smooth lotion only), scuff marks, tile floors, pet odors and many other household cleaning needs.
Stop by the store to see all our cleaners and other cleaning accessories.  We also have a large selection of tools, paint, hardware and much more.

Sign up for our email newsletter Burton's Blasts (SEE BELOW) for more products and tips.  Thanks!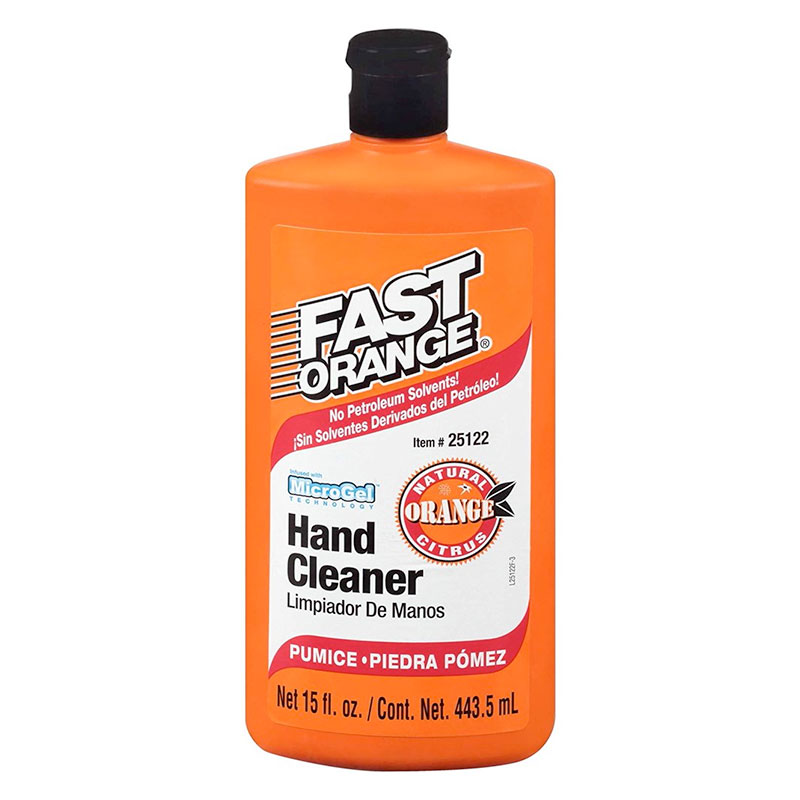 Please stop by our beautiful showroom to see all of our products and learn about all our services available.  Products include bath vanities, kitchen cabinets, MOEN Faucets, and much more in stock.  You can also speak with one of our friendly, knowledgeable staff about your current or future project.  Or, just come by for some great gift ideas or to pick up some hardware, paint, plumbing supplies, tools, and more!
Thanks and we look forward to seeing you soon!
Don't forget to sign up for Burton's Blasts newsletter!

Fast Orange Hand Cleaner
Frank Burton and Sons
Frank Burton & Sons is located at 333 West Broad Street, Bridgeton, NJ 08302
Our phone number is 856-455-1202