Lighted Mirrors
Frank Burton's now carries Fleurco lighted mirrors.  See yourself in the best light with Fleurco's modern lighted bathroom mirrors. Available in a multitude of shapes and sizes, our mirrors add a beautiful touch to your space that is both practical and stylish.
PRODUCT OVERVIEW
Halo



Energy-efficient LED technology

Warm white light, suitable for makeup application and shaving

Copper-free and distortion-free mirror

De-fogger pad included

ON-OFF switch easily located and compatible with a wall dimmer

Aluminum frame

Safety film backing

Pencil edge

UL listed fixture

5 year limited warranty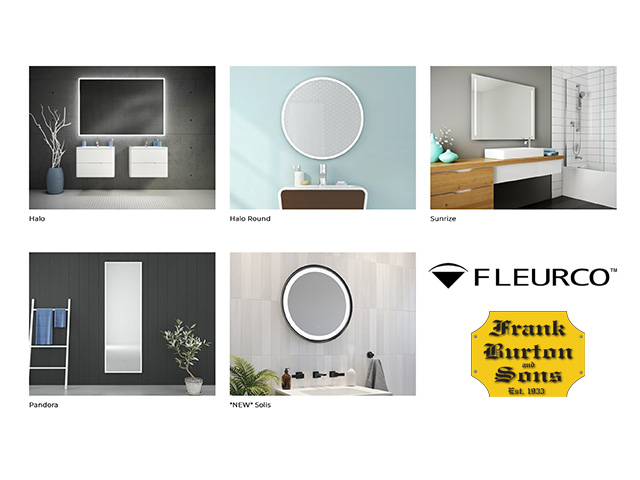 Sign up for our email newsletter Burton's Blasts (SEE BELOW) for more product information and special deals.  Thanks!

Please stop by our beautiful showroom to see all of our products and learn about all our services available.  Products include bath vanities, kitchen cabinets, MOEN Faucets, and much more in stock.  You can also speak with one of our friendly, knowledgeable staff about your current or future project.  Or, just come by for some great gift ideas or to pick up some hardware, paint, plumbing supplies, tools, and more!
Don't forget to sign up for Burton's Blasts newsletter!

Lighted Mirrors
Frank Burton and Sons
Frank Burton & Sons is located at 333 West Broad Street, Bridgeton, NJ 08302
Our phone number is 856-455-1202