Oscillating Tool Blade Kit
Milwaukee 6-pc Oscillating tool blade kit.
Includes carrying case! $39.99… while supplies last!
The Milwaukee Universal Fit OPEN-LOK 6-Piece Oscillating Multi-Tool General Purpose Blade Kit provides users with an assortment of blades for cutting hardwood, wood and nails, wood, PVC, and drywall. The included Titanium Enhanced Bi-Metal Blades use premium high-speed steel and last up to 15X longer than standard high carbon steel (HCS) blades. The bi-metal blade is ideal for smooth cuts in wood & nails, PVC, and drywall. The Triple Ground Japanese Tooth Blades deliver up to 2X faster cuts than the previous Milwaukee HCS blade and features a PRO-CURVE cutting edge for greater control. Ideal for fast, clean cuts in hardwood and can also be used in other woods, PVC, and drywall. The oscillating wood blade has been designed with precision ground aggressive teeth for fast cuts in wood, drywall, and PVC. This oscillating tool blade variety pack is designed with global materials and includes a storage case.  Sku: 7995194  Limited Time Only. While Supplies Last.

Frank Burton and Sons has a nice selection of hand and power tools.
---
Stop by the store to see all our products and hardware.
We also have a large selection of bath accessories, plumbing tools, fittings, paint and much more.
Sign up for our email newsletter Burton's Blasts (SEE BELOW) for more products and tips.  Thanks!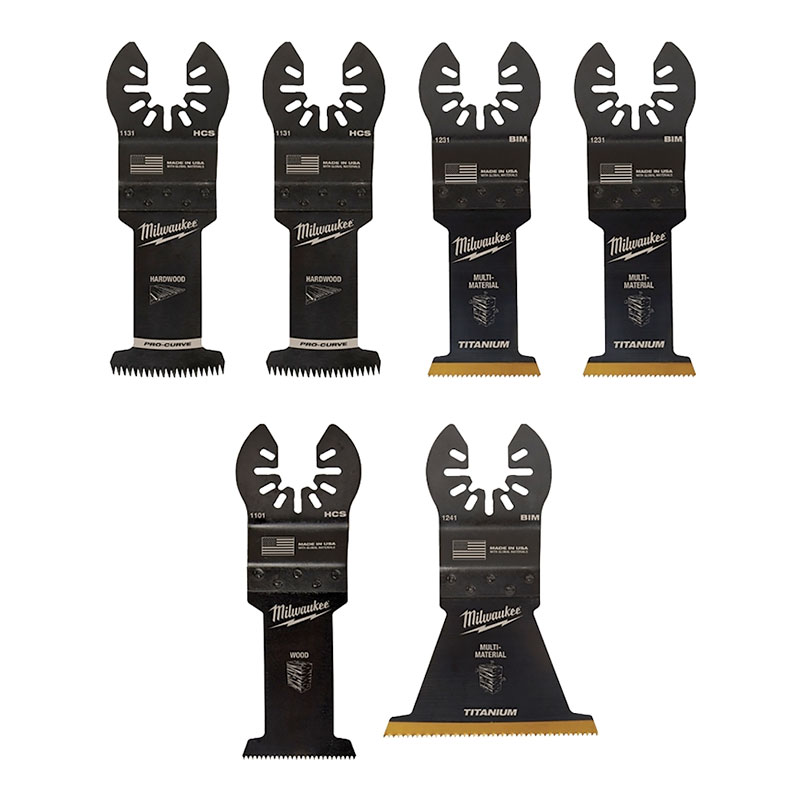 Please stop by our beautiful showroom to see all of our products and learn about all our services available.  Products include bath vanities, kitchen cabinets, MOEN Faucets, and much more in stock.  You can also speak with one of our friendly, knowledgeable staff about your current or future project.  Or, just come by for some great gift ideas or to pick up some hardware, paint, plumbing supplies, tools, and more!
Thanks and we look forward to seeing you soon!
Don't forget to sign up for Burton's Blasts newsletter!

Oscillating Tool Blade Kit
Frank Burton and Sons
Frank Burton & Sons is located at 333 West Broad Street, Bridgeton, NJ 08302
Our phone number is 856-455-1202