PowerSmith Work Light with Stand
Burton's carry these PowerSmith LED work lights that: Stays cool to the touch. 5x more energy efficient than halogen lights. Long-lasting super bright LEDs never need replacing and more…
Product Details:
PowerSmith Work Light with Stand, 120 VAC, Frequency Rating: 60 Hz, Wattage Rating: 10 W, Lamp Type: LED, Number of Lamps: 1, Light Color: Bright White, Lens Type: Glass, Lumens: 1080 Lumens, Color Temperature: 5000 K, Cord Size: 5 ft, Includes: (1) Hook
Features:
5x more energy efficient than halogen lights
Long-lasting super bright LEDs never need replacing
Adjustable extra large metal hook
Fully adjustable 360 deg tilting head
5 ft power cord with grounded plug
Impact-resistant glass lens
Also available: PowerSmith PWL124S Work Light, 20 W, LED Lamp, 2400 Lumens.
And: PowerSmith PWLR112FM Rechargeable Work Light, 10 W, Lithium-Ion Battery, 1-Lamp, LED Lamp, 1200/600/300 Lumens.
Stop by the store to see all our work lights and other work accessories.  We also have a large selection of tools, paint, hardware and much more.

Sign up for our email newsletter Burton's Blasts (SEE BELOW) for more products and tips.  Thanks!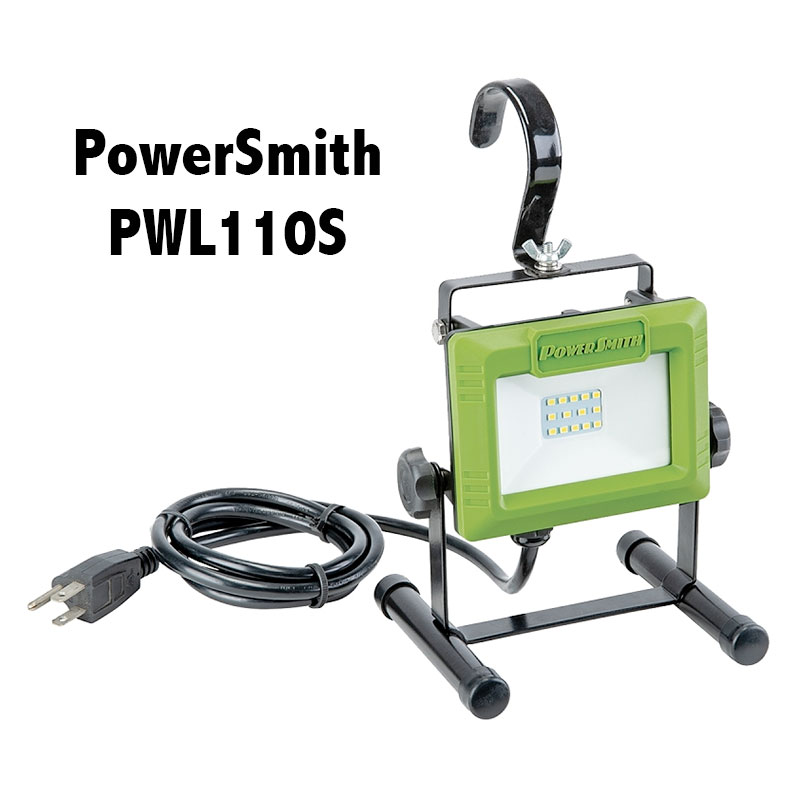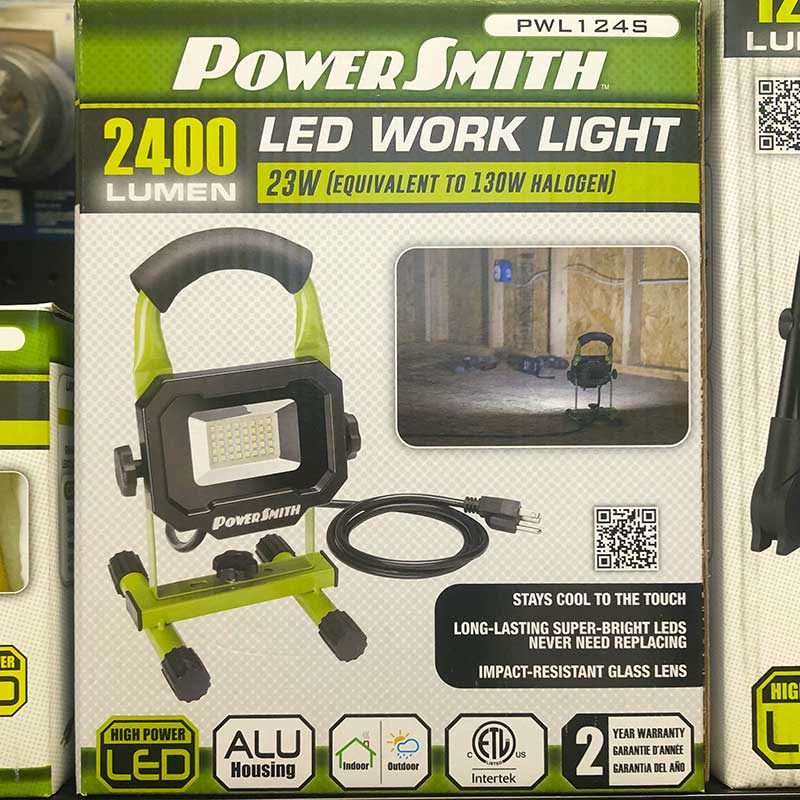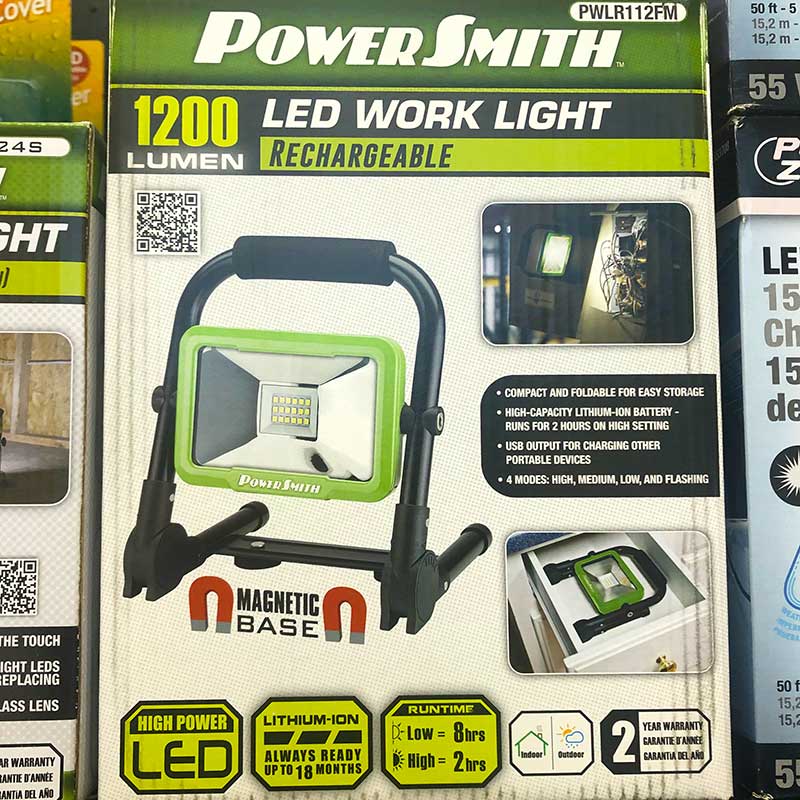 Please stop by our beautiful showroom to see all of our products and learn about all our services available.  Products include bath vanities, kitchen cabinets, MOEN Faucets, and much more in stock.  You can also speak with one of our friendly, knowledgeable staff about your current or future project.  Or, just come by for some great gift ideas or to pick up some hardware, paint, plumbing supplies, tools, and more!
Thanks and we look forward to seeing you soon!
Don't forget to sign up for Burton's Blasts newsletter!

PowerSmith Work Light with Stand
Frank Burton and Sons
Frank Burton & Sons is located at 333 West Broad Street, Bridgeton, NJ 08302
Our phone number is 856-455-1202