Submersible Utility Pump
Frank Burton's carries submersible utility pumps that can be used in emergencies to remove water from basements and other areas where you don't want water.  This pump featured here has a 1/4 hp split capacitor motor, high efficiency, low amp draw, 10 ft grounded waterproof power cord, pumps up to 30 gpm, 1800 gph, side and bottom intake provides for clog-resistant suction, cooler operating 115 V motor provides continuous duty, pump will lift water over 25 ft. vertical height, 1-1/4 in male iron pipe discharge thread, standard hose adapter included. 1 year warranty from Superior Pump Co.
Features
Continuous duty, thermally protected split capacitor motor
Large 1-1/4 in discharge for high capacity pumping
Can be used as a sump pump by adding an optional float switch
Product Details
Impeller Type:  Thermoplastic
Includes:  Garden Hose Adapters
Maximum Liquid Temperature:  120 deg F
Maximum Pressure:  10.83 psi
Outlet Connection Size:  1-1/4 in
Stop by the store to see all our utility pumps and plumbing accessories.  We also have a large selection of tools, fittings, hardware and much more.
Sign up for our email newsletter Burton's Blasts (SEE BELOW) for more products and tips.  Thanks!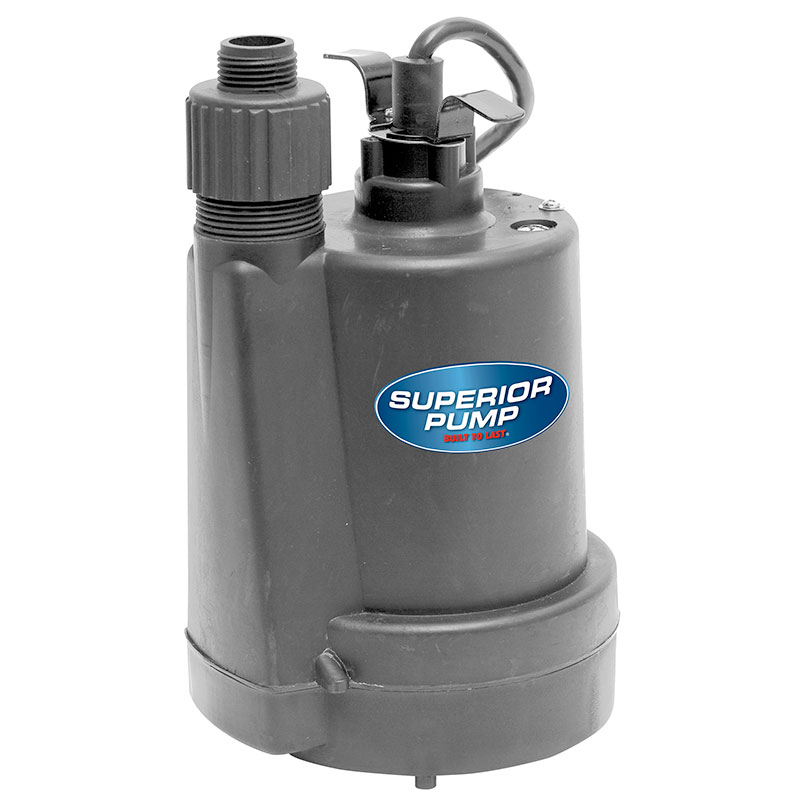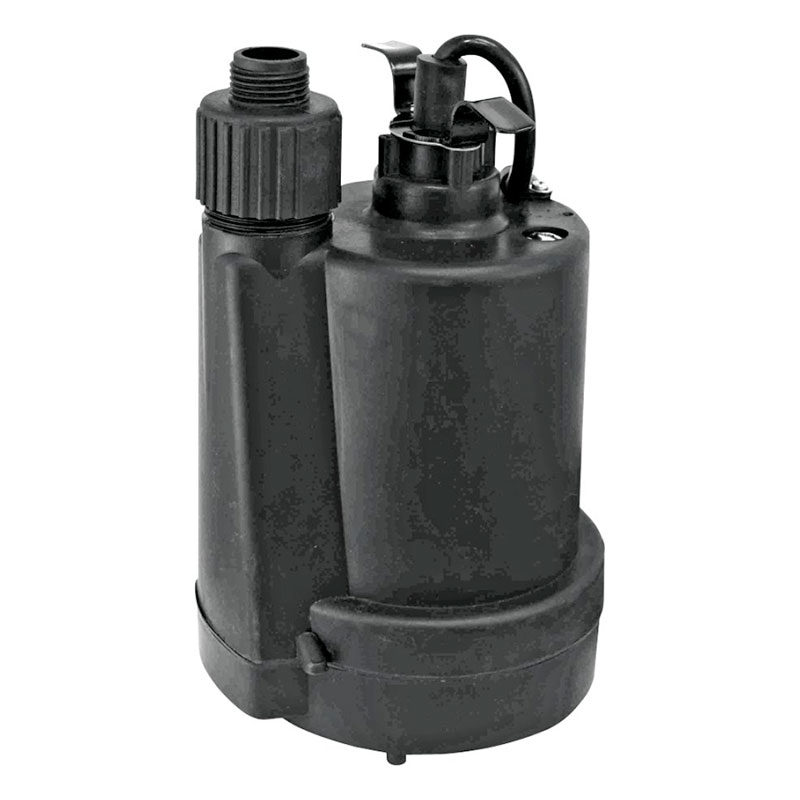 Please stop by our beautiful showroom to see all of our products and learn about all our services available.  Products include bath vanities, kitchen cabinets, MOEN Faucets, and much more in stock.  You can also speak with one of our friendly, knowledgeable staff about your current or future project.  Or, just come by for some great gift ideas or to pick up some hardware, paint, plumbing supplies, tools, and more!
Thanks and we look forward to seeing you soon!
Don't forget to sign up for Burton's Blasts newsletter!

Submersible Utility Pump
Frank Burton and Sons
Frank Burton & Sons is located at 333 West Broad Street, Bridgeton, NJ 08302
Our phone number is 856-455-1202