Sure Color from RUST-OLEUM

Burton's now carries Sure Color paint and primer in one, it comes in 10 pre-mixed colors, saving you time and money on your interior paint project. The ready-to-use gallons make it easy to refresh any space in your choice of timeless neutrals or on-trend colors. Sure Color interior wall paint can be used on drywall, wood, aluminum, steel and brick surfaces.
Product Details
Applicable Materials:  Aluminum Drywall Masonry Metal Steel Wood
Application Method:  Brush Nap Roller Spray
Application Temperature:  77 deg F
Boiling Point:  100 to 537 deg C
Color:  10 Ready to use colors

Compositions:  Titanium Dioxide Kaolin Clay 22-Ethylenedioxydiethyl Bis(2-Ethylhexanoate) Ethylene Glycol Aliphatic Petroleum Distillates 2479-Tetramethyl-5-Decyne-47-Diol Amorphous Silica
Coverage Area:  400 sq-ft
Curing Time:  7 to 10 days
Resin Type:  Styrene Acrylic
Features
Highly washable and scrubbable
Stop by the store to see all our paint and other paint accessories.  We also have a large selection of tools, fittings, hardware and much more.

Sign up for our email newsletter Burton's Blasts (SEE BELOW) for more products and tips.  Thanks!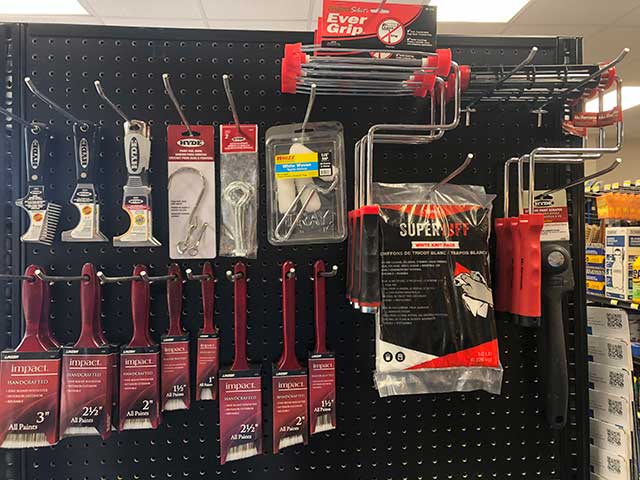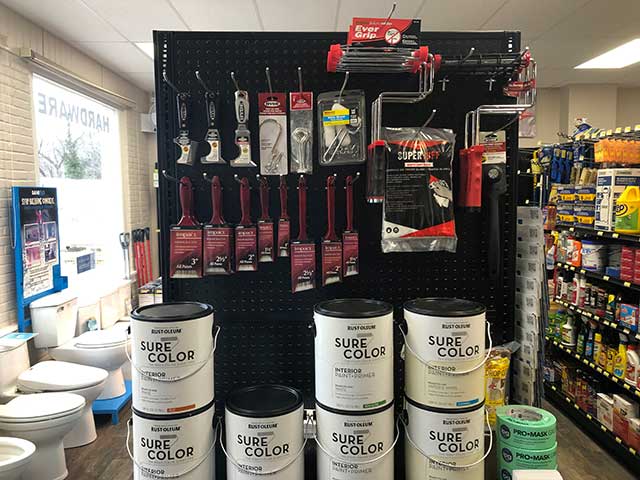 Please stop by our beautiful showroom to see all of our products and learn about all our services available.  Products include bath vanities, kitchen cabinets, MOEN Faucets, and much more in stock.  You can also speak with one of our friendly, knowledgeable staff about your current or future project.  Or, just come by for some great gift ideas or to pick up some hardware, paint, plumbing supplies, tools, and more!
Thanks and we look forward to seeing you soon!
Don't forget to sign up for Burton's Blasts newsletter!

Sure Color
Frank Burton and Sons
Frank Burton & Sons is located at 333 West Broad Street, Bridgeton, NJ 08302
Our phone number is 856-455-1202